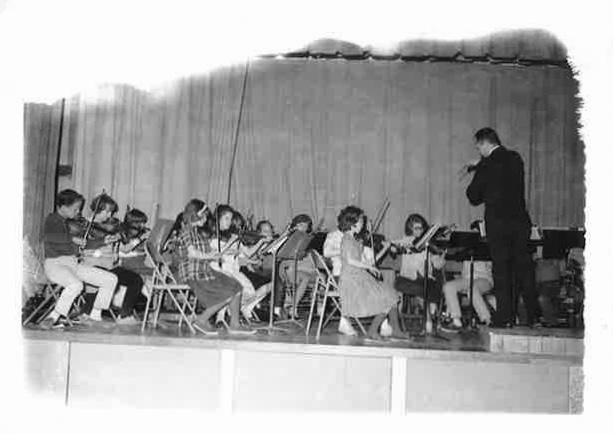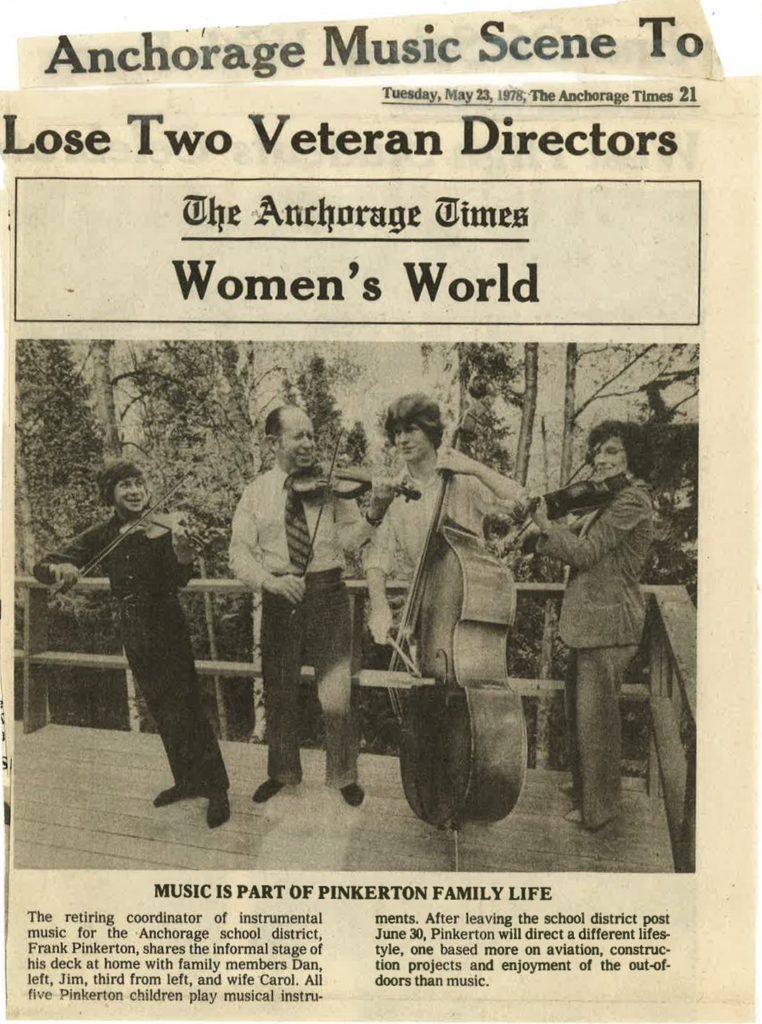 Dewey Ehling replaced Frank Pinkerton as music director of both the Anchorage School District and the youth symphony. The Anchorage Youth Symphony Association became a 501(c)(3) non-profit in 1981. Until his retirement in 1986, he expanded the touring schedule, traveling and performing nationally and internationally.
In 1986 and 1987 Linn Weeda led the orchestra. In 1987, John Duff was appointed Music Director. During his tenure the orchestra toured Scotland. In 1991 Russell Guyver succeeded Duff, instituting a series of retreats to encourage the social interaction of members, as well as concerts in the Matanuska-Susitna valley.
Linn Weeda was again engaged as the Music Director in 1992, and continues in that position. In recent years the orchestra's program has expanded to include coaching by local professional musicians, many who were in the youth symphony as young players. Other activities under Weeda have included an annual recording project, a chamber music series, the formation of the Anchorage Youth Philharmonic, an alumni association, scholarships, and extensive touring.
In 2012, the non-profit Anchorage Youth Symphony Association became Alaska Youth Orchestras.
Members of the orchestras are chosen each year during auditions in the spring, and are drawn from every public and private school in the area as well as from the Matanuska-Susitna valley. In previous years, students have flown in from Kodiak, Homer, and Kenai to rehearse and perform with the orchestras.
Without great music, education is not complete. Music education has long been an educational priority of the Anchorage School District with classes in orchestra, band, and chorus offered at the elementary, junior, and senior high levels. The AYO encourages and supports the music program within the schools in the belief that great music played well instills in young people discipline and the joy of great musical ideas.