Nina Bingham
Violin 1
Using traditional and non-traditional technique, I teach violin and viola privately to students age 4 to 75. I am former adjunct faculty for the University of Alaska, Anchorage and passionate about teaching, practicing and performing. I am an active member of SAA (Suzuki Association of the Americas), and I am an approved Suzuki method violin instructor.
As a section coach for the Anchorage Youth Symphony and Anchorage Youth Philharmonic, I enjoy working with students who are new to symphonic literature and orchestral etiquette.
I have been a member of the music community in Anchorage, Alaska for over 30 years. Outside of private teaching and coaching, I am the second violin principal for the Anchorage Symphony Orchestra, Anchorage Opera, and Anchorage Concert Chorus and other local productions. In addition to performing chamber recitals, I also enjoy performing with my string quartet, ENSEMBLE in black & white.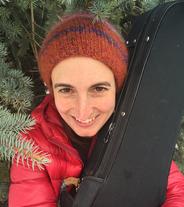 Elise Gelbart
Violin 2
Elise grew up in Kansas City where she began playing the violin at age 3. Over the years she studied classical violin and dabbled in various folk music genres, including Celtic and Klezmer. She continued her violin studies at the University of Northern Colorado and then moved to Anchorage. By day Elise enjoys her work as a private violin instructor, and at night she performs with the Anchorage Symphony, Opera, and Concert Chorus. Besides playing and teaching violin, Elise loves urban and wilderness walks, hiking, traveling, reading, staying up all night doing art projects, and volunteering in the community. Being an Alaska Youth Orchestra coach is a huge honor for Elise and brings back memories of her high school years with the Kansas City Youth Symphony.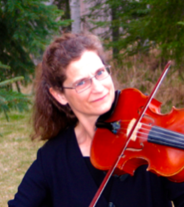 Nancy Darigo
Viola
Nancy Darigo currently serves as Assistant Principal Violist with the Anchorage Symphony Orchestra, having played with the group for 22 years, and is a regular performer with the Juneau Symphony, Anchorage Concert Chorus, Anchorage Opera, rock band Unhinged Fiction, and string quartet Ensemble in Black & White. Originally from St. Louis, Nancy began studying violin and viola at the age of 8, and is an alumnus of the inaugural St. Louis Youth Symphony under the direction of Leonard Slatkin. As a geologist by day, she holds a Bachelors of Science degree with a Minor in Fine Arts from Duke University.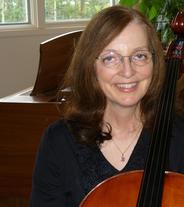 Linda Ottum
Cello
Linda Ottum is the principal cellist of the Anchorage Symphony Orchestra and Anchorage Opera. Before moving to Alaska she lived in the San Francisco Bay Area where she was the assistant principal cellist and soloist with the Berkeley Symphony Orchestra under conductor Kent Nagano. She was also a founding member of the Berkeley Trio as well as a member of the San Francisco Concert Orchestra, the San Francisco Lamplighters, Oakland Opera, Oakland Ballet and the Mozart Festival of Alameda.
Linda holds performance degrees from the University of Washington and has taken Suzuki teacher training. She is thankful for the wisdom and guidance of her teachers. They include Seattle Symphony principal cellist Raymond Davis, Professor Eva Heinitz, soloist Lynn Harrell and San Francisco Symphony principal cellist Michael Grebanier.
Besides being a member of the Anchorage Symphony and Opera, Linda is the principal cellist of the Anchorage Concert Chorus Orchestra and Alaska Chamber Singers and a frequent performer with the Anchorage Festival of Music. She has served as adjunct faculty for the University of Alaska Anchorage. In January 2016 it was her privilege to join Anchorage Symphony concertmaster Kathryn Hoffer in the premier of Eric Ewazen's Double Concerto for Violin, Cello and Orchestra.
In addition she has performed in CrossSound, Spirit-The Seventh Fire of Alaska and in the orchestras for touring productions of Lion King, Mannheim Steamroller, Mary Poppins and Les Miserables. She enjoys an active private teaching studio as well as working with the cello sections in AYO.
Matt O'Connor
Bass
Growing up in Birchwood, Matt O'Connor started playing bass at Chugiak High School, and just couldn't stop. He received a Bachelors in Music Education at UAA, and teaches orchestra at Mears Middle School. He has played with the Anchorage Symphony Orchestra for 17 years.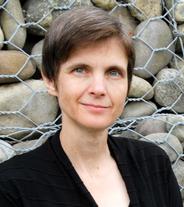 Laura Koenig
Flute
Laura Koenig teaches flute and music history at UAA. She received her Doctorate of Musical Arts from the University of Iowa as the first performer ever awarded the prestigious Iowa Fellowship. Laura's performance expertise encompasses orchestral, contemporary, and jazz idioms as well as facility on both the modern and baroque, one-keyed flute. She has performed in CrossSound, as guest soloist with the Kenai Peninsula Orchestra and the UAA Wind Ensemble, and is principal flute of the Anchorage Opera Orchestra. In addition to serving as Artistic Director for the Anchorage Festival of Music, Laura directs Fair Weather Flutes, coaches and coordinates chamber music for the Alaska Youth Orchestras, and is a founding member of Jomala, an ensemble devoted to new jazz compositions. Laura was a guest soloist at the 2012 National Flute Association annual convention and was a nominee for the 2013 UAA Chancellor's Award for Excellence in Teaching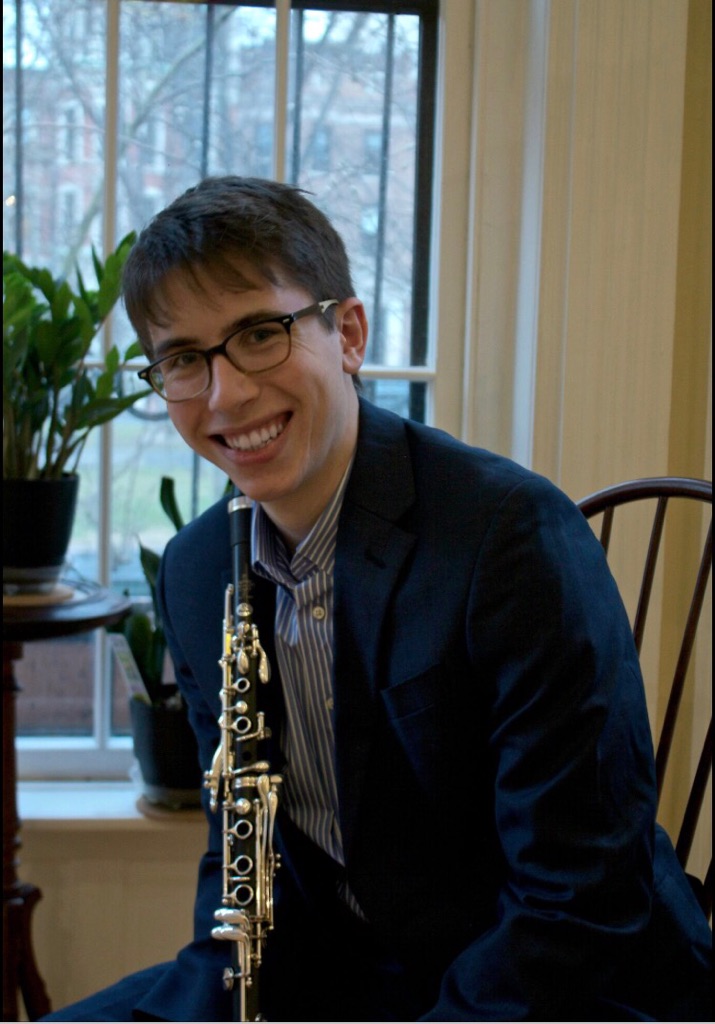 Colin Roshak
Clarinet
Originally from Boston MA, Colin Roshak received his bachelor's degree from Oberlin Conservatory, where he studied clarinet performance with Richard Hawkins as well as orchestral conducting and contemporary music with Timothy Weiss. While a student at Oberlin, Colin founded and conducted the Oberlin String Orchestra, an ensemble dedicated to positively impacting communities through music and artistic collaboration. Colin has toured to Poland, Spain, Ireland, the Netherlands as well as Carnegie Hall and has attended such festivals as the National Orchestral Institute, Kent/Blossom Music Festival and the Miami Music Festival. He has participated in masterclasses with Ricardo Morales, Charles Neidich, Yehuda Gilad and many others. Colin is the founder and Executive Director of the Padanaram Chamber Music Festival, an organization committed to building a home for the next generation of artists, with a focus on community building and outreach. Colin spends his summers teaching clarinet and chamber music at the Sitka Fine Arts Camp and is an active writer, performer and teacher in Anchorage.
Emily Weaver
Oboe
Biography coming soon!
Kyle Noonan
Bassoon
Biography coming soon!
Chris Nevere
Trumpet
Biography coming soon!
Erik Oder
Horn
Biography coming soon!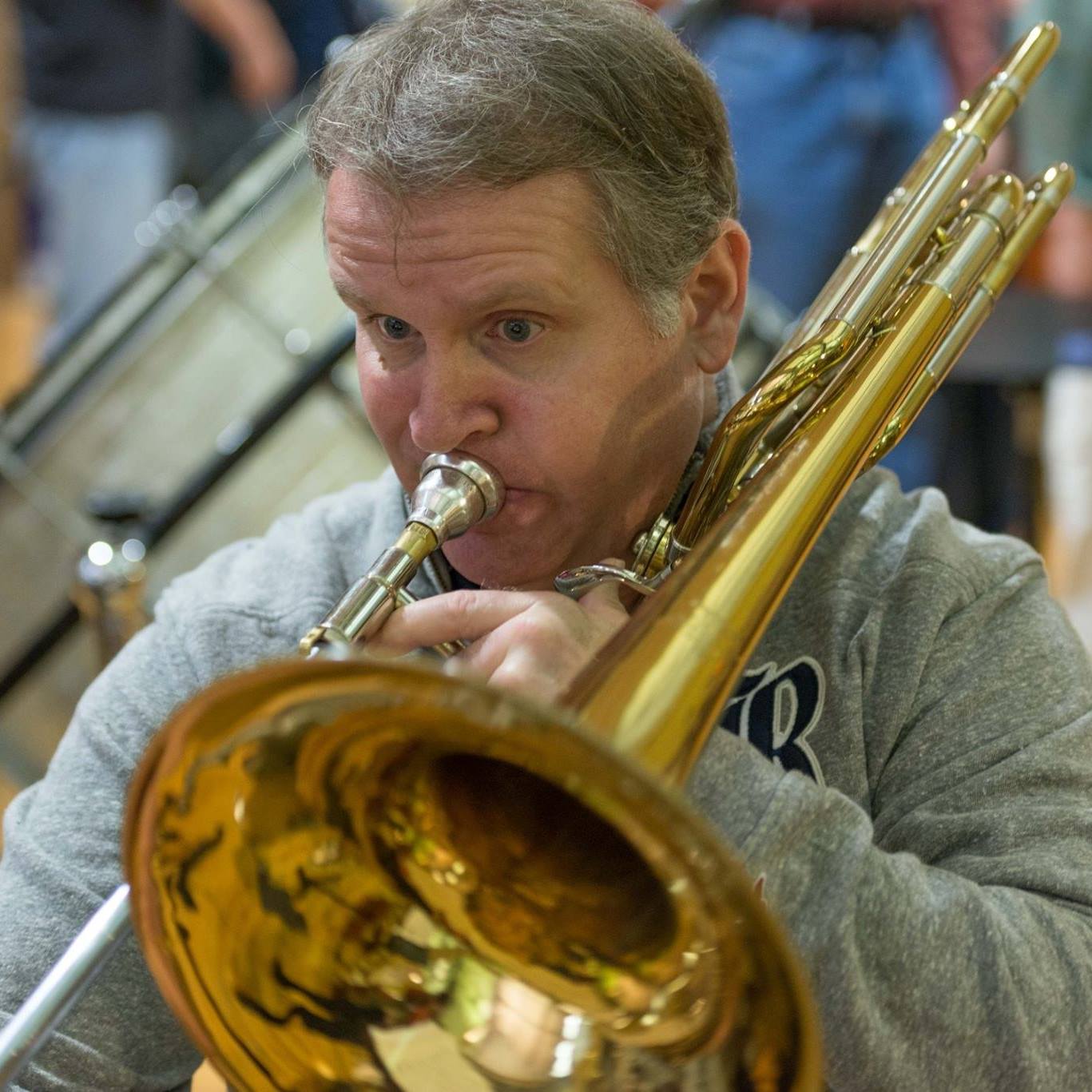 Bill Klemm
Trombone & Tuba
After a short break following high school, Bill Klemm enlisted in the United States Marine Corps and served at the 2nd Marine Aircraft Wing Band at Cherry Point, NC. In 1991, he returned to his home state of Texas playing bass trombone for the Brazos Valley Symphony Orchestra while studying at the University of Houston Moores School of Music. His teachers were Houston Symphony co-principal John McCroskey and Houston Ballet and Opera Orchestra principal Brian Kauk. While at UH, Bill won the auditions for all of the top tier ensembles such as jazz orchestra, wind ensemble, and symphony orchestra. During the summers, Bill also played for several summer music festivals. At the Texas Music Festival and Round Top Music Festival orchestras, Bill enriched his experience playing a wide variety of new music and standard orchestral repertoire under the batons of renown conductors such as Leon Spierer, Sidney Harth, Maxim Shostakovich, and A. Clyde Roller. Bill also worked as a private lesson instructor and adjudicator for area UIL competitions.
After earning a Bachelors of music in music composition, Bill continued to moonlight as a free-lance musician playing in several orchestras in the greater Houston area including the Brazos Valley Symphony Orchestra, Energy Corridor Houston Orchestra (ECHO), and The Texas Medical Center Orchestra.
At the end of 2017, Bill took early retirement from Rice University in Houston, TX, and traveled to beautiful Southcentral Alaska where he now calls home.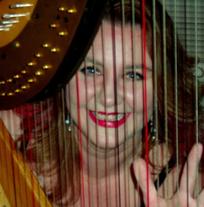 Joanna Mergler Mayer
Harp
As a Freelance Harpist and life-long Alaskan, Joanna Mergler Mayer has had the pleasure of teaching harp, performing as a soloist, and covering harp parts with symphonies and ensembles all over Alaska. Joanna's only claim to fame is that she was the first harpist with the Anchorage Youth Symphony (1978-1984). Joanna began her harp adventure at the age of 9, under the instruction of Alaska's Mother Harpist, Margo Britch. Today, Joanna is a classically and traditionally trained, specializing in solo performances, chamber music, Celtic harp, harp ensemble, and harp instruction. She maintains a private harp studio in her home and has students of all ages on both pedal (Classical) and "non-pedal" or lever (Celtic/folk) harps.
Joanna received her Bachelor of Arts degree from the University of Alaska, having studied music and visual art in both Fairbanks and Anchorage. She also studied mixed media art, jewel-making, and graphic design at Cornish College of the Arts in Seattle, Washington.
Joanna is the creator and director of the Aurora Harp Ensemble, an Anchorage "Harp Circle", forming together in 1999, to give local harpists of all ages and musical backgrounds opportunities to gain performance and ensemble skills, and to play with like-instruments. Joanna is a member of the American Harp Society and the International Society of Folk Harpers and Craftsmen. In her free time, Joanna enjoys playing harp/guitar duets with her husband, micro-managing the lives of her two adult children, gardening, making art, and playing with beads.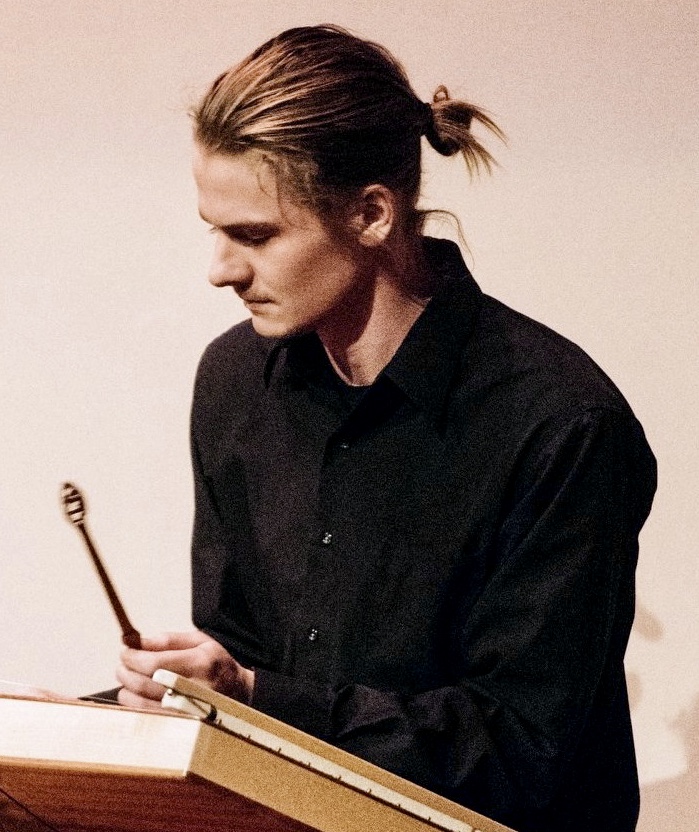 Kade Bissell
Percussion
Kade Bissell is a freelance percussionist, solo hammered dulcimer performer, music manager, and educator. After acquiring his Bachelor's Degree in Music Performance at Northern Arizona University, he returned to his home in Anchorage, Alaska. He has performed with a variety of professional ensembles including the Flagstaff Symphony Orchestra, The Five Flats, Vagabond (Lady Sol) and High Altitudes. Currently, he performs with the Anchorage Symphony Orchestra, the Anchorage Bowl Chamber Orchestra, The Youngman Project and in his solo project, Bard of the North. He is also devoted to educating the youth the importance of the musical arts, composing music, and providing Anchorage Farmer's Markets with a plethora of local musicians.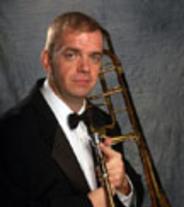 Christopher Sweeney
Trombone
Christopher Sweeney is an Associate Professor of Music, and Chair of the Music Department at the University of Alaska Anchorage. He received a B.S. in Music Education and a B.S. in Music Therapy from Duquesne University, and an M.M. and Ph.D. in Music Education from the University of Miami. His trombone teachers have included Robert Hamrick, Glen Dodson and Timothy Conner. Prior to working at UAA, Dr. Sweeney served as Assistant Professor of Music at Limestone College, Gaffney, South Carolina. In addition, he is an active clinician, having adjudicated and rehearsed bands in New Mexico, Florida, North Carolina, South Carolina and Alaska. As a trombonist, Christopher currently serves as Principal Trombone for the Anchorage Symphony Orchestra and Principal Trombone for the Anchorage Opera and has performed numerous times with CrossSound, the avant garde music organization based in Juneau. With Linn Weeda and Cheryl Pierce, he is a founding member of the Chugach Brass.