Alaska Youth Orchestras
ONLINE Workshops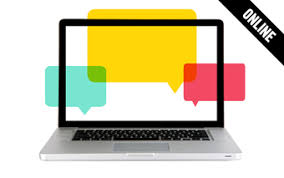 Fall Workshop registration is now closed.
Check back for Spring Workshop offerings in January 2021. 
Alaska Youth Orchestras is now offering ONLINE music education workshops to ALL youth musicians in high school and up to age 21. Each workshop will meet on Zoom for 60-90 min. once per week between October and early December.
Workshops are open to ALL youth musicians prepared to learn at an intermediate level and above. You DO NOT need to be a current AYO musician to participate. Participants may register for multiple workshops, but must pay the fee for each (discounted fee for current AYO musicians). Upon completion of each workshop, participants will receive a certificate indicating they've completed the workshop curriculum. Participants will celebrate in our quarterly events which feature performances by the Anchorage Youth Symphony.
Fall Workshops:
MUSIC ENTREPRENEURSHIP 
gig like a professional…every musician's side hustle
INTRO TO CONDUCTING
maestros in training or curious conductors welcome
INTRO TO COMPOSING
write your own music and hear it played
INTERMEDIATE THEORY
it's not rocket science…it's music theory
INTRO TO ARTS ADMINISTRATION
plan the programs, manage the musicians, find the funds
MUSIC JOURNALISM
all the words about all the music
Workshop fees:
$50 Each Workshop ($25 for current AYO musicians)
Workshop Dates:
The first full week of October through the first full week of December
To register:
1. Complete the form below and click "Register"
2. If you are not a current AYO musician Click "WORKSHOP FEES (non current AYO musicians)"
If you are a current AYO musician Click "WORKSHOP FEES (Current AYO musicians)"
3. Enter the number of workshops you've registered for in the "Quantity" pay all of the the applicable fees
Alaska Youth Orchestras Music Education Workshops are supported, in part, by a grant from the
Alaska State Council on the Arts and the National Endowment for the Arts